Our benefits
FDF is a great place to work where we take wellbeing seriously and have a great benefits package to match, offering a pension scheme, life insurance, 25 days holiday, private healthcare, leisure travel insurance, gym subsidy, interest-free season ticket loan, cycle-to-work scheme and an employee perks scheme.
Our workplace
We have offices in London and Edinburgh. Our central London office, based in Bloomsbury, is a modern, bright open-plan office. We have a friendly work culture with great break-out spaces, quiet booths and opportunities for flexible-working. Our Edinburgh office is in Melville Street in the heart of the West End – close to a wide range of shops and restaurants and with great transport links.
Our 'Feel Good for Life' team regularly organises events and activities across the organisation to promote positive health and wellbeing.
Current vacancies
The FDF operates as an equal opportunities employer
We welcome all applications regardless of gender, marital status, sexual orientation, pregnancy, race, colour, ethnic origin, nationality, religion/beliefs, disability and age.
Senior Corporate Affairs Executive
Job Type Full time, Fixed-term Contract until end of December 2021
Location Central London (Bloomsbury)
Salary Competitive
The Role
This role is crucial in liaising between FDF's expert policy teams, member companies, the media and political stakeholders to help communicate our priorities for Brexit, diet and health, industrial strategy, sustainability and food science. As Senior Corporate Affairs Executive, you will:
Media relations
Work with the Media Manager and Head of Corporate Affairs to ensure FDF's position is well represented to the media at all times. Promptly process reactive media enquiries and also achieve maximum positive publicity for FDF and its sector groups. Keep relevant FDF staff aware of activities and other pertinent issues reported in the media.
Manage the FDF press office alongside the Media Manager, handle media queries, seeking advice from specific FDF colleagues as appropriate or external organisations, alerting and involving the Head of Corporate Affairs as necessary.
With the other members of the Media & Campaigns team, provide a 24-hour on call media service for FDF, to ensure we are able to communicate FDF's position to the media/public at all times. In the absence of the Media Manager, the Senior Corporate Affairs will need to support colleagues and the Head of Corporate Affairs in handling out-of-hours enquiries at times other than their own allocated duty week.
Provide extra mentoring support to the other Corporate Affairs Executives, where necessary, assisting them to anticipate proactive opportunities and plan for contentious issues.
Develop FDF press releases, position statements and media responses, and with the Media Manger, and where necessary, oversee those produced by Corporate Affairs Executives within the team, in consultation with appropriate FDF colleagues.
To monitor and lead on the FDF's social media, including proactive planning, working with other teams within the FDF to gather intel and information for posts.
Write articles and letters to the editor for publication on request.
Prepare and execute proactive media plans for FDF campaigns and interests to ensure maximum publicity for FDF.
Provide specialist advice for member associations, and FDF committees / groups on media issues of concern to FDF and on specific issues relating to their sectors.
Help Media Manager to oversee the team to ensure that databases, licenses, contacts lists and monitoring processes are kept up to date and meet the organisation's need.
Campaigns/events
Work with the Media Manager to scope out forward plans for FDF's core campaigns. This will include setting objectives, deliverables, and planning timescales and resource requirements.
Contribute to the tactical delivery of the campaigns/events as well as working closely with FDF policy colleagues to keep abreast of Government activity and the national and European agenda related to each campaign.
Progress the forward plans for each identified campaign/event including developing communication solutions, planning events, creating web and hard copy and sourcing case studies.
Management responsibilities
Effectively deputise for the Media Manager in their absence by running weekly team meetings, chair Corporate Affairs meetings with relevant teams, assess the need for media training for colleagues and take a team wide view of workload and pressure points in order to promote wellbeing within the Corporate Affairs function.
General
Deliver specialist advice to members and other stakeholders in order to ensure they are up-to-date on pertinent issues and opportunities, while seeking to collaborate and encourage contributions in order to build a consensus and influence outcomes.
Work with colleagues to promote FDF's policy agenda and achievements to wider stakeholders and members
With the Media Manager, create FDF's newsletters.
Support/coach senior staff ahead of/following media appearances.
The Team
FDF's Corporate Affairs team ensures we and our members have strong and constructive relationships across the UK Government, Parliament, and the media. This enables us to showcase FDF's policy work for political and media stakeholders seeking expertise on UK food and drink issues, and ensures our members' issues are at the forefront of the public policy agenda.
Requirements
Qualifications
Educated to degree level or equivalent experience in a relevant discipline
Experience
Experience of working in a front-line media role in either an agency or in-house position
Experience of managing challenging portfolio areas and contentious issues
Experience of campaigns work preferably related to a specific policy area
Skills/ Knowledge
Ability to build trust and devise practices, working effectively with colleagues including Corporate Affairs team, the Media Manager and Head of Corporate Affairs
A persuasive communicator with experience of giving presentations and leading meetings
Ability to plan resources and timescales
Strong administrative and IT skills
Able to apply in-depth technical knowledge to own work and that of the wider Corporate Affairs team
Able to manage own workload and complex/self-defined projects
How to Apply
We'd love to hear from you, if you think your experience and skillset are suited to the role.
Please send us your CV, covering letter and salary expectations, illustrating why you'd be a great candidate to Recruitment@fdf.org.uk
View our recruitment privacy notice
Closing Date: 30 July 2021; 5:30pm
Technical and Regulatory Executive
Job Type Full time, Permanent Contract
Location Central London (Bloomsbury)
Salary Competitive
The Role
A fantastic opportunity has arisen for a Technical and Regulatory Executive, to play a key role in the Food and Drink Federation's Regulation and Science team. The provision of safe, authentic products is of paramount importance for the food and drink industry and this is reflected in the FDF's wide-ranging food safety and science activities.
As a Technical and Regulatory Executive, you would support the development and pursuit of industry policy on behalf of our members. A key focus of the role is the provision of advice to members on scientific, technological and regulatory developments in respect of relevant aspects of food safety and science. You would engage directly with members, providing Secretariat support for assigned Committees and working groups, as well as with external stakeholders.
We would particularly welcome applications from suitably qualified candidates with knowledge of, or interest in, food hygiene or new technologies, as we envisage that this role will have responsibility for the FDF's work across these areas.
Reporting to the Head of Food Integrity and Policy you will be responsible for:
Monitoring scientific, technical and regulatory developments, including the study and analysis of relevant UK Government, EU and Codex Alimentarius policies and proposals.
Communicating scientific and regulatory developments and policies clearly and accurately, keeping members informed through appropriate channels and ensuring that relevant sections of the FDF website are kept up-to-date.
Undertaking industry consultations, including data collation and analysis, and providing information and advice to FDF members, sector associations and groups.
Assisting with the representation of the FDF's policies to all appropriate external bodies, including the FSA, DEFRA, HSE, PHE, BEIS and FoodDrinkEurope.
Preparing and circulating committee and secretariat papers (e.g. agendas, action lists and minutes).
Attending and reporting on relevant FDF, FoodDrinkEurope and external meetings and pursuing actions arising.
Developing, reviewing and implementing policy in respect of specified areas.
Liaising closely with colleagues across the team and within the FDF to share knowledge and provide expert support as needed.
Working collaboratively with supply chain trade associations to ensure that policies and representational activities are aligned and optimised wherever possible.
The Team
FDF's Regulation and Science team provide a timely and expert service to members on technical and regulatory developments of interest to the UK food and drink industry. The team covers a wide range of issues including Allergens, Food Contact Materials, Food Hygiene, Food Ingredients, Food Law and Labelling, New Technologies and Residues and Contaminants. The team also provides expert advice to several smaller sector specific Associations.
Requirements
Qualifications
Educated to degree level or equivalent in food science or another relevant discipline
Experience
Technical expertise in food safety, science and regulatory issues
Relevant experience in industry, trade association or similar organisation is desirable
Skills/ Knowledge
Knowledge of the food and drink industry, government bodies and scientific and regulatory policy-making processes
Responsible self-starter
Strong ability to manage a diverse workload and a wide range of issues
Proven aptitude to learn and ability to apply scientific and regulatory knowledge to areas outside direct experience
Ability to understand relevance of scientific and policy developments to industry
Good ability to sustain a range of working relationships with internal and external stakeholders
Good written and oral communication skills
Good administrative ability
Ability to work as part of a team
IT literate with experience of Word, PowerPoint and Excel.
How to Apply
We'd love to hear from you, if you think your experience and skillset are suited to the role.
Please send us your CV, covering letter and salary expectations, illustrating why you'd be a great candidate to Recruitment@fdf.org.uk
View our recruitment privacy notice
Closing Date: 6 August 2021; 5:30pm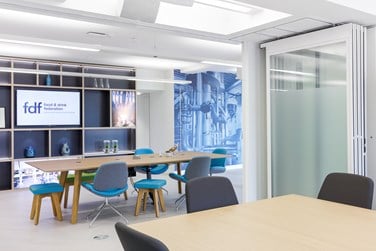 This is the privacy policy relating to the protection of FDF job applicant's information. The FDF will ensure that data is always processed in accordance with the provisions of relevant data protection legislation, including the General Data Protection Regulation (GDPR).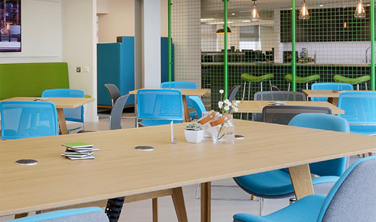 To find out more about our internal structures and how teams are organised, please look at our team organisation charts.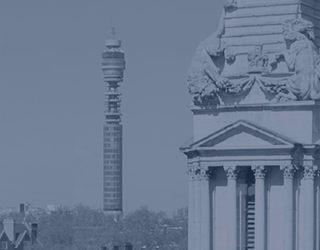 Guidance
FDF benefits booklet
Our comprehensive benefits package supports employees in a number of important areas.