Event
09:00 - 12:15
FREE FOR FDF MEMBERS AND NON MEMBERS
Before March 2020, a global pandemic would not have been top of many risk managers' lists. Covid-19 has shown that food and drink businesses need a good risk management strategy to avoid being plunged into a crisis when the worst happens.
Our virtual event looks at preparing your overall risk management strategy and then puts under the microscope some of the individual elements that are likely to feature on your risk register.
We will cover:
Effective preparation – analysing and mitigating your risks
Preparation starts with an effective risk strategy looking at economic, financial, people and political risks. Whilst a global pandemic may not have been top of many organisation's risk registers, Covid-19 has changed the way we approach risk and how companies need to now think the unthinkable. This session will look at the essentials of risk identification and mitigation.
Guarding against cyber attacks
More and more of our lives and work is moving online. The pandemic cemented our reliance on technology for our business operations as the UK moved to remote working. With machinery operations, customer data and many other aspects potentially open to cyber breach or attack, has your risk management strategy captured the full range of vulnerabilities.
Safeguarding your brand reputation
Looking at your reputational risk is essential in the digital age. Bad news, reviews and disasters are out in the public domain faster than you think. Your risk management strategy needs to include the reputational aspect of your business and brands. This session looks at how to guard against reputational risk but what to do if the worst happens.
Analytical Technologies That Aid Risk Identification and Avoid Crises
The crisis in food supply chains caused by COVID-19 has taught us that knowledge of risk and prevention of the same, has significant potential benefits to protect supply chains, brand integrity and ultimately profitability. "Prevention is better than cure", so identifying Risks and preventing a Crisis is the objective of every Food Manufacturer.
Producers and suppliers in the food supply chain are legally responsible for ensuring that their products are free from undesirable constituents or contaminants. This requires sensitive and reliable analytical techniques throughout the food and beverage supply chain. Analytical requirements vary depending on the type of food and production lines used and require multiple technologies that can handle different matrices and identify different contaminants.
In this presentation we will demonstrate and evaluate suitable analytical solutions from PerkinElmer. Based on practical examples, we will show their effectiveness in meeting a variety of needs and how they can be easily integrated into routine food screening protocols at all stages and processes of production, thus preventing a Crisis, or tracing the origin of a Crisis.
Putting preparation into action - case study
Princes was one of many large UK food and drink producers impacted by the pandemic. Princes explains identifying business risks and mitigations helped the business when it faced crisis point during Covid-19.
Speakers include:
Nicki Hunt, Director of Membership and Commercial Engagement, FDF (chair)
Vijay Rathour, Digital Forensics Lead, Grant Thornton
Julia Johnson, Head of Risk & Crisis Advisory, Instinctif Partners
Dr. Ignazio Garaguso, Senior Principal Regional Segment Leader, PerkinElmer
David Tate, UK Retail Practice Leader/ Client Relationship Leader, Marsh
James Crask, Head of Resilience Advisory, Marsh
David McDiarmid, Corporate Relations Director, Princes
Speaker Profiles:
David Kelly, Senior ESG Consultant, Marsh Advisory UK&I
David is a consultant specialising in Environmental, Social and Governance (ESG) issues. He joined Marsh in 2021 and has nearly 25 years experience in research, development and consultancy across a number of disciplines. He has worked with the public, private and third sectors across the UK and internationally, on topics such as climate, sustainability, resilience, building performance and innovation. Prior to joining Marsh spent 18 years at the Building Research Establishment in a Group Director role focussing on climate, resilience and sustainability.
Vijay Rathour, Digital Forensics Lead, Grant Thornton
Vijay Rathour leads Grant Thornton's digital forensic practice in the UK and is based in London. His team of expert practitioners provide computer forensic, eDiscovery, data analytics and cyber response services across the globe.
Vijay specialises in supporting bribery, corruption, competition law infringement and complex fraud investigations. He is an expert in data governance and has led data collection exercises across the globe. His team utilises cutting edge technologies, coupled with defensible methodologies to achieve timely and cost-effective solutions across the EDRM and the investigation lifecycle.
His team leads on complex data breach response activities and consults on international cyber-attacks and defending businesses from hackers. The team are often engaged to address, investigate and provide regulatory responses on the very largest data breaches made public (1 billion+ records).
Vijay has given evidence on crypto-currency forensics, computer forensics, data breach and data record identification and recovery, data segmentation and many other areas of corporate and data governance.
Julia Johnson – Head of Risk & Crisis Advisory, Instinctif Partners
Julia is an experienced risk and crisis practitioner specialising in food. She advises clients throughout the food industry on business resilience, devising and implementing risk and crisis preparedness programmes, as well as supporting them through product recalls and other live crisis response.
Julia has worked with a wide range of food and drink organisations, ranging from multi-nationals to small, family-owned businesses, as well as two leading UK supermarkets. She also develops and delivers crisis training for the European Food Safety Authority (EFSA) and representatives from all the EU member states.
Her crisis preparedness work includes risk register development, reviewing and writing crisis management and communication procedures, embedding them via training and testing them through multi-stakeholder, technical simulation exercises. She is also a regular speaker at food safety conferences.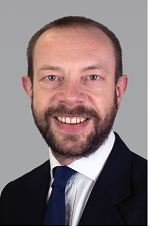 David Tate, UK Retail, Food and Beverage Practice Leader/ Client Relationship Leader, Marsh
David leads the UK Retail, Food, Beverage and Leisure practice. He is a growth leader focused on delivering value to colleagues and clients. He is accountable for developing client solutions, producing sector: insight, events and products. David has a strong background in client service delivery, programme design and the development of innovative solutions for Retail, Food, Beverage and Leisure clients.
Product development has been a focus throughout David's career, he is currently developing an innovative Riskometer solution to support clients to align their risk financing programmes to their risk profiles.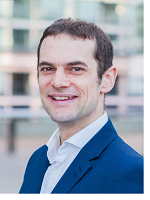 James Crask, Head of Resilience Advisory, Marsh
James Crask leads the resilience consulting practice for Marsh Advisory. He works across multiple industries including with organisations with a focus is on helping clients assess complex risks and put in place measures to successfully mitigate them.
Prior to joining Marsh, James held the role of Head of Risk Management at the Nuclear Decommissioning Authority. Earlier roles included leading a resilience consulting practice at PwC and working within the Civil Contingencies Secretariat at the Cabinet Office.
James also chairs the International Standards Organization (ISO) panel responsible for the publication of all global Standards on organizational resilience and business continuity. In 2021 James published a book; Business Continuity Management, a practical guide to organizational resilience and ISO 22301.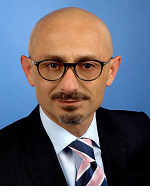 Dr. Ignazio Garaguso, Senior Principal Regional Segment Leader, PerkinElmer
Dr. Ignazio Garaguso is a biochemist by training, he received his doctorate at Leibniz University of Hanover and published several papers and book chapters in the field of proteomics, lung cancer, recombinant vaccines, in vitro transcription and translation and DNA adducts. Ignazio's main areas of expertise are protein expression and analysis, reverse vaccinology, bio-molecules analysis and analytical methods development for electrophoresis (IEF, CE), chromatography (GC, LC, TLC), mass spectrometry (MALDI-Tof, QTof, Ion Trap, Triple Quadrupole). Ignazio has progressed throughout in his career as a scientist in both academic and industrial environments, at university of Siena, Chiron vaccines, Fraunhofer Institute and Hannover Medical School. After starting an MBA at Bremen University of Applied Sciences he served for several years as product specialist for LC-MS and later as Business Development Manager for EMEA and India. In his current role at PerkinElmer as Regional Segment Leader, Ignazio is responsible for the Food Safety and LC-MS business in EMEAI.
David McDiarmid, Corporate Relations Director Princes Limited
David has held a number of commercial roles in the food industry since the mid 1990s and joined Princes Limited in 2007 in a senior sales role, responsible for account management and sales of branded and own label foods and soft drinks for a number of major UK retailers.
David moved to the Corporate Relations function in 2012 reflecting his personal interest in communications, media management and sustainability.
As Corporate Relations Director he is responsible for external communications, corporate affairs and CSR for the for the Princes Group.
He represents Princes with multiple external stakeholders, including media, customers, trade bodies, government and NGOs and has publically spoken at a number of events on topics relating to the Princes Group or its sustainability efforts.
Based in Liverpool, David is a lifelong Liverpool FC fan, husband and father to two teenagers.