Food labelling is an important means of providing essential information to consumers. This includes details on a food's ingredients, composition, durability, storage and preparation requirements, any safety related information and identification of the manufacturer.
Detailed rules are laid down in law on what food information must be declared on product labels and how it must be given. There are also general rules on providing voluntary information (e.g. marketing claims).
A significant amount of food information is already required by law, and demand on label space is high, therefore should be kept to essential aspects. Additional information relevant to different consumer groups can be provided voluntarily, either on the label or more increasingly via other digital channels.
Updates & milestones
Defra guidance on food labelling: Giving food information to consumers
Update
This guidance informs business on the food information that must be provided on food products to comply with labelling legislation: Food Information Regulations 2014 (FIR) and the EU Food Information to Consumers (FIC) Regulation No 1169/2011.
Being a devolved responsibility, general food labelling policy lies with the Department for Environment, Food & Rural Affairs (Defra) in England, Food Standards Agency (FSA) in Wales and Northern Ireland, and Food Standards Scotland (FSS) in Scotland.
Further information for members is also available via the FDF Food Labelling Toolkit
Related topics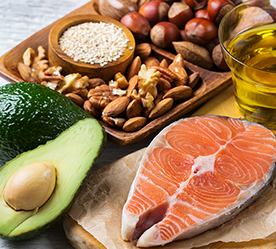 Scientifically substantiated nutrition and health claims enable consumers to make informed and meaningful food choices.

The communication of a food's nutritional properties supports consumers to make informed food purchasing decision.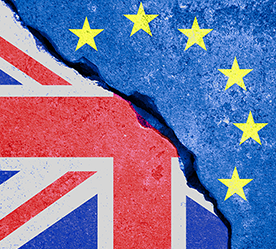 The FDF produces a range of resources to help guide companies through the complexities arising as the UK leaves the EU. This includes our Brexit Roadmap resource. The FDF also runs various Brexit-related committees.
Receive updates on this topic
Want to keep up to date on this topic?
You can receive email updates on this topic by registering for an FDF account.
You can edit your preferences so that you receive updates on the topics and the type of information you are interested in.
Register
Interested in becoming a member?
FDF members have access to a range of benefits to grow, protect and strengthen their business.
Gain an advantage, join FDF today.
How we can help your business
Guidance: Gluten labelling guidance
05 June 2019
This UK best practice guidance aims to provide advice to food business operators, irrespective of size, on how to label food products that include cereals containing gluten through review of the relevant EU and UK legislation and guidance.
Read more
Guidance: Pictorial representation
08 September 2016
This FDF guidance provides food businesses with advice on what to consider when declaring a pictorial representation of a food ingredient on the label of a pre-packed product.
Read more