The FDF is proactively engaged with members and regulators on incident prevention and horizon scanning for emerging issues, to inform industry's own activity to maintain the assurance and integrity of its products and supply chains.
We maintain an open dialogue with UK regulators and food chain partners to ensure members are alert to potential food safety or authenticity issues and can respond swiftly to emerging risks to protect consumers.
The FDF also supports the development and sharing of best practice, aimed at ensuring that robust systems are in place to deal effectively with an incident when it occurs.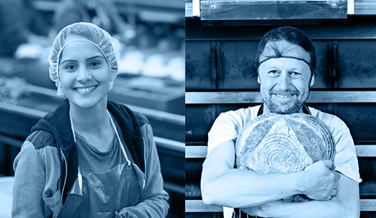 Report
Covid-19: The impact of the incident on food and drink manufacturing
The Coronavirus (Covid-19) pandemic has created unprecedented challenges for food and drink producers. This report summarises the main issues, the challenges for food and drink producers then, now and going forward.
Receive updates on this topic
Want to keep up to date on this topic?
You can receive email updates on this topic by registering for an FDF account.
You can edit your preferences so that you receive updates on the topics and the type of information you are interested in.
Register
Interested in becoming a member?
FDF members have access to a range of benefits to grow, protect and strengthen their business.
Gain an advantage, join FDF today.
How we can help your business
Guidance: Food Authenticity: Five Steps to Help Protect your Business from Food Fraud
This guide sets out a step-by-step process to help food and drink manufacturing businesses of all sizes protect their businesses from food fraud by helping them to identify, prioritise and manage upstream supply chain authenticity risks.
Read more
Guidance: Authenticity of herbs and spices
06 June 2017
Guidance developed to provide industry best practice on vulnerability assessment for culinary dried herbs and spices (including blends), in order to mitigate against potential adulteration and substitution.
Read more