Developing workforce skills, fair employment regulations, and ensuring access to labour is key for the Food and Drink Industry.

The FDF can guide your company through policy areas from apprenticeships and T levels to national living wage and immigration.
Updates
DWP webinar on redundancy support
Redundancies are challenging for everyone involved. Being made redundant or even being told it may happen, can be a very worrying time for both the Employer and Employees.
The Department for Work and Pensions through Jobcentre Plus offers a fast and free 'Rapid Response Service' to help Employers and their employees through the process of redundancy. The Rapid Response Service aims to support both workers facing redundancy and employers by offering early access to Jobcentre Plus services before workers lose their jobs.
On Thursday June 24th, DWP is hosting a free webinar for employers which will review the service and how it can support employees at risk of redundancy. The session will include details on:
The Find a Job service, with access to thousands of vacancies
Tips and advice about moving to different sectors, CVs and interviews
Advice about which benefits and other support are available.
The webinar takes place on Thursday 24 June, 12:30-13:30.
Related topics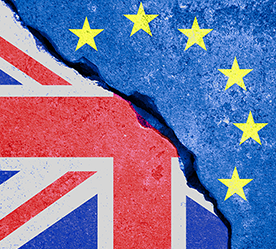 The FDF produces a range of resources to help guide companies through the complexities arising as the UK leaves the EU. This includes our Brexit Roadmap resource. The FDF also runs various Brexit-related committees.