Overcome today's supply chain challenges with free access to the world's only Networked Ingredients Marketplace.
TraceGains is revolutionizing supply chain agility for consumer goods companies around the globe, through an innovative Networked Ingredients Marketplace. The ability for businesses to seamlessly connect with partners through a networked marketplace is essential for collaborating to solve today's unprecedented supply chain challenges. Information about ingredients and supply chain partners flows instantly using intelligence and automation. Our patented PostOnce™ technology allows authorized stakeholders to share and receive vital information, precisely when, where, and how they need to operate efficiently and remain competitive. Through the power of a global network, supply chain agility is achievable.
Find out more
TraceGains has been working with food and beverage brands around the globe for over a decade supporting them overcome supply chain challenges with the world's only holistic networked solution. Using the power of a network, businesses across the supply chain gain speed and control over compliance and product development, collaborating on over 425,000 ingredients/items from more than 55,000 supply chain locations, creating greater agility, resilience, and joined sustainability within the business ecosystem that masters the modern supply chain.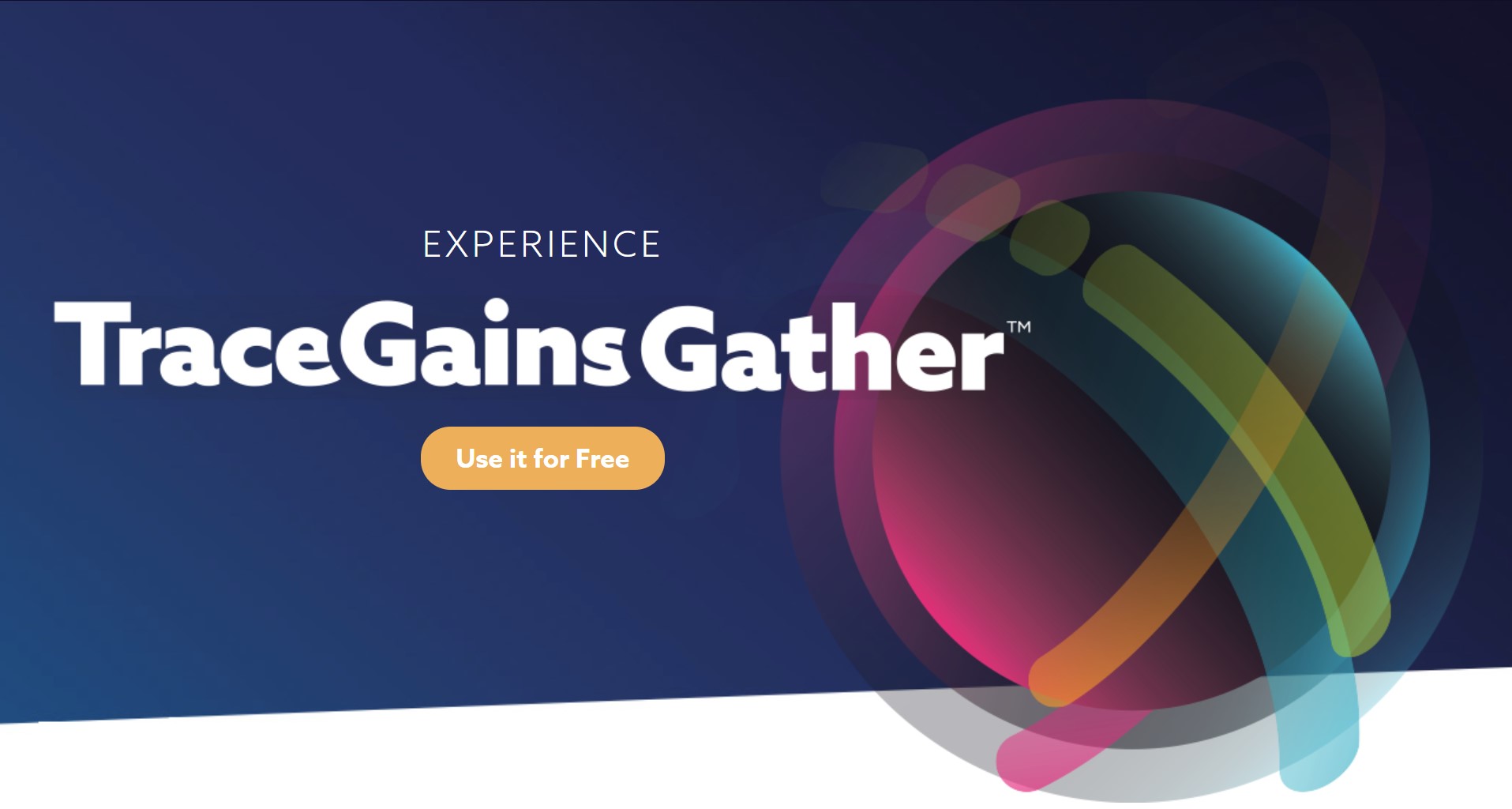 TraceGains Gather™
This revolutionary solution is at the forefront of supply chain management platforms, enabling food and beverage brands to capitalise on speed and agility to remain competitive amid shifting market conditions and fluctuating supply. TraceGains Gather provides free access to solutions that empowers users to tap into a vast and growing network of people and information to immediately collaborate, source and supply without friction.
Speed and agility are critical within the supply chain, Increasingly, procurement, R&D, regulatory, quality assurance, and legal teams need to collaborate more efficiently to keep pace with their dynamic markets. Markets move faster than ever, and TraceGains Gather allows teams to move at market pace.
TraceGains Gather helps teams uncover new partnerships, share information quickly, and easily source ingredients from new suppliers with confidence while boosting diversity among supplier relationships – all through one integrated platform. These features include:
Networked Ingredients Marketplace – With access to the industry's most powerful network of ingredients and suppliers across food, beverage, and dietary supplements customers have access to millions of ingredient documents at the click of a button, right down to the detailed specification data companies need for reformulation and new product development.
Networked Intelligence – This cross-functional solution helps food and beverage companies manage the increasingly complex web of formulations amid constantly changing ingredient accessibility and status updates. By automatically flagging impending ingredient shortages, potential safety recalls, and other risks customised for each enterprise's supply chain, Networked Intelligence offers manufacturers and suppliers a complete, integrated view into ingredient-level risks that can take days or weeks to manually track.
Customer Manager – Through the Customer Manager tool, suppliers can communicate with new and existing customers on requests, list their items and information on the Marketplace, manage communications in one place, and more. Users can also maintain quality documents in the document library, the single source of truth that lets entire teams move faster with instant access to technical specifications.
Collaborative Workspaces – With this tool, users can create, view, and manage shared workspaces with internal teams or strategic partners, including researching Marketplace items, creating "watch lists" for ingredients or suppliers, collaborating on projects, and more.