Have you got an exceptional colleague who has recently started their role in the food and drink industry?
We're looking for the bright sparks of the food and drink industry with this award category.
Open to entrants within their first five years in the industry at any academic and training level, the Rising Star category is for the people with the potential to go far.
Nominations can be made by line managers or HR managers.
Please note this category is open to SME's. To qualify your company turnover must be less than £50m.
Have you considered...
...entering for other awards?
You can enter several categories, and nominate multiple projects and colleagues within the same category too, as long as they are distinct.
Submit your entry
Enter for FREE before the deadline for your chance to win - you can enter as many categories as you like and nominate multiple projects/colleagues


Previous winners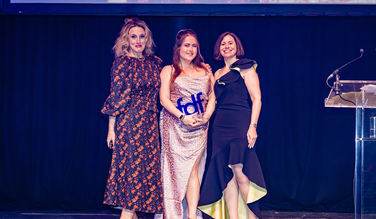 Case Study
SME Rising Star 2023
Kia Stanton-Smith is a rare, much-valued, and much-loved individual whose dedication and commitment is trusted and admired by colleagues and customers alike.