The food and drink industry is the UK's largest manufacturing sector, and forms part of a diverse and complex supply chain.
Facts and Stats are fundamental to highlight the sector's economic importance. We are committed to reporting regularly on the sector's performance, and our 'Industry at a Glance' publication is just one of the many ways we do so.
Greater understanding of industry performance often depends on government reporting. We have worked in partnership with a wide range of organisations to address data gaps and collect industry data. We remains committed to widening our factual reporting and provide a robust evidence base for new and developing policies.
Food and drink manufacturing contributes more to the economy than all other manufacturing sectors, including automotive and aerospace.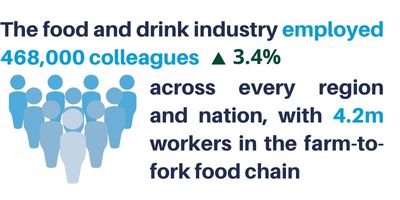 Food and drink manufacturers directly employ over 468,000 people across every region and nation of the UK, an increase of 3.4% from 2020.
Exports of food and drink made an important contribution to the economy, exceeding £20bn and going to over 220 countries and territories worldwide. Our top 3 exports partners are Ireland, France and the USA.

The UK's 11,675 food and drink manufacturing businesses are committed to investing, with total business investment in the industry equalling £4bn, up by 7.9% from 2020.
Updates & milestones
Industry at a glance 2020
Update
In our new Industry at a Glance report, FDF highlights the significance and importance of food and drink manufacturing to the UK economy.
Figures show that the food and drink manufacturing contributed £28bn to the UK economy, growing by 2.3% on the previous year. The industry has a turnover of more than £105bn, accounting for 20% of total UK manufacturing as the biggest manufacturing sector in the country.
The importance of the industry goes beyond turnover. Food and drink manufacturing employs 430,000 people across every region of the UK and is a key part of the food and drink supply chain, which employs 4.3m people and is worth more than £120bn to the economy.
Exports are a key contribution to overall industry growth, exceeding £23bn in 2019 and going to over 220 countries worldwide, with Ireland, the US and France as the top three destination markets.
Related
Compared to 5 years ago, the average shopping basket of FDF member products is lower in calories, sugars and salt.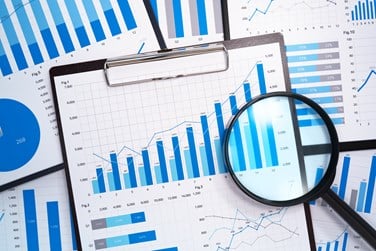 Our economic insights provide clear, succinct and timely explanations into major economic developments and their impacts on the food and drink industry.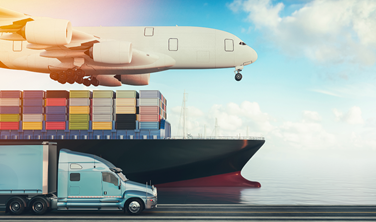 The FDF publishes quarterly reports of industry trade statistics, detailing the latest UK food and drink export and import figures. As the sector undergoes significant changes, the FDF will show the changing dynamics of the industry's trade flows.