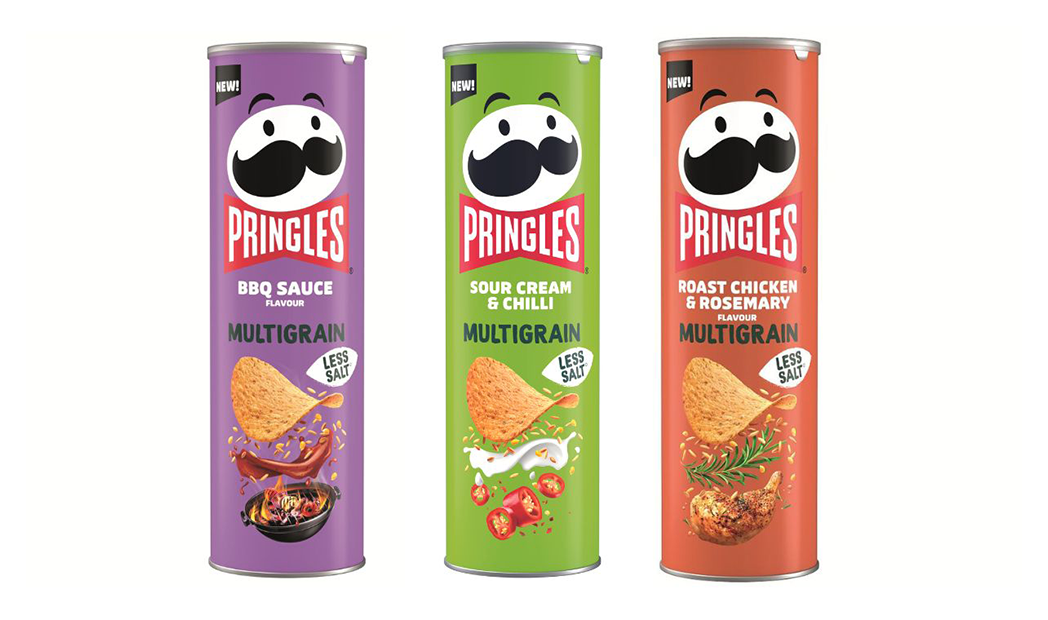 Pringles reformulation and new product development
30 August 2023
Pringles is the number 1 large sharing brand worth £301m. Pringles consumers are adventurous and love sharing food experiences but are increasingly looking for healthier options without compromising on taste.
Topics
Over several years, the Pringles core range has made significant nutrition improvements with a 25% reduction in salt and a 70% reduction in saturated fat across the range. In 2022, Pringles launched Multigrain, a product with the same iconic crunch and famous 'hyperbolic paraboloid' shape consumers know and love, with less salt. The new Multigrain chip is non-HFSS, made with 15% more grains, 20% more fibre and 40% less salt than the Pringles core range.
The delicious range launched with three flavours: Sour Cream & Chilli, BBQ Sauce and Roast Chicken & Rosemary, all of which offer a twist on some of the Pringles classics.
In recipe development, several different ingredients were trialled to achieve the multigrain chip. The final recipe, which excelled in consumer testing, includes rice, corn, wheat and barley, as well as black beans. A key challenge on the project was achieving the iconic Pringles flavours with a recipe that was much lower in salt. This presented two hurdles – firstly, the seasoning blends required intense research and consumer testing to ensure they met consumer expectations to deliver great taste, whilst being lower in salt, sugar and higher in fibre. Secondly, Pringles' food development experts altered the process used to make the iconic Pringles chip by adding salt via the seasoning blend, which meant that less salt was needed overall. This also involved software changes to adapt the production line.
Since the launch in Q4 2022, Pringles Multigrain has delivered £7.4m of retail value sales into the category and has brought a different consumer to the Pringles brand, over indexing with pre-families and empty nesters.