JCCA - Going Global – what are the tax considerations?
02 October 2023
The international tax considerations are a key focus for any food & drink business looking to grow internationally.
The Johnston Carmichael team can support you and your business as you expand internationally and will cover the following common questions and touchpoints as part of this webinar:
My team is increasingly overseas, what should I be aware of regarding employment tax?
I have an overseas sales agent – is that relevant for my corporate taxation?
How should I structure my overseas business? What are the differences between an overseas branch and an overseas subsidiary?
I have an overseas subsidiary and we operate the business as one company – how is this viewed from a tax perspective?
How can I repatriate overseas profits without adverse tax consequences?
When is my business at risk from double taxation? What should I be aware of?
Topics
Download (869 kb)
Speakers
Adam Hardie - Business Development Partner and Head of Food & Drink
Amanda Collinson – International Tax Director
Jane O'Berg – International Tax Director
Stuart Duff – International Tax Manager
Johnston Carmichael is amongst the top 20 business advisory and accountancy firms in the UK. With 900 sharp minds across 14 locations nationwide the business delivers specialist food and drink sector insight and expertise. As a member firm of Moore Global, they are also connected to a community of more than 30,000 people in 110 countries worldwide, helping clients on their international journey and expansion into new markets.
Led by Adam Hardie, the team work with over 500 Food and Drink producers across the UK. Their specialist knowledge of food and drink has been developed over the years through working with businesses of all sizes operating across the sector.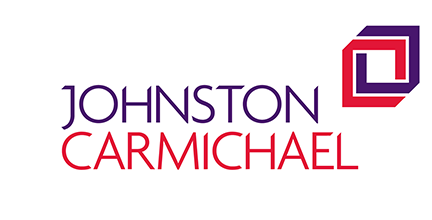 Audience
This is a relevant topic for food and drink business of all sizes, who are looking to expand overseas or who are looking to recruit increased workforce from outside of the UK.