Is your company taking strides to create an equal, diverse and inclusive workplace?
Promoting and embodying equality, diversity and inclusion is increasingly important for businesses. This new category is for business to show how they have provided opportunities for underrepresented groups to thrive in the workplace, or how they have embedded an ED&I initiative – such as a recruitment initiative, training scheme or programme with a local charity - within their company.
Initiatives under this category must specifically be aimed towards providing opportunities or support for a protected group or groups.
Submit your entry
Enter for FREE before the deadline for your chance to win - you can enter as many categories as you like and nominate multiple projects/colleagues


Previous winners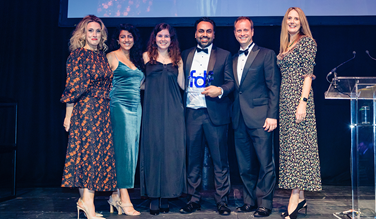 Case Study
Equality, Diversity and Inclusion Initiative award 2023
Nemi Teas are strong believers in creating positive change through business and provide employment to refugees to help them better integrate in the UK.