Nutritionists and dietitians support our industry in improving the health of the nation, and are crucial to innovative new product development.
We are fortunate to have many talented nutritionists and dietitians working in our sector. This award will recognise someone who has made an exceptional contribution to the food and drink sector.
Nominees must:
Be currently employed within the UK food and drink manufacturing sector.
A Registered Dietitian or Registered with the Association for Nutrition (as a Registered or Associate Nutritionist).
Have contributed to the company's efforts to support diet and health initiatives over a sustained period or be a promising new entrant to the industry who has led at least one diet and health related project.
Be a positive role model/ambassador within the company and externally for the nutrition / dietetics profession.
Previous winner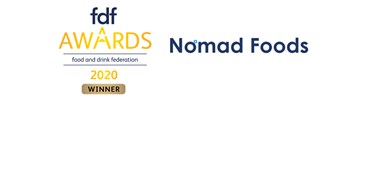 Case Study
Registered Nutritionist / Dietitian of the Year 2020
Lauren is Senior Nutrition Manager for Nomad Foods, responsible for nutrition expertise and leadership across all brands and markets.

Case Study
Registered Nutritionist / Dietitian of the Year 2019
Meg Longworth is Head of Nutrition and Public Health for Chartwells, the largest education foodservice provider in the UK.
Have you considered...
...entering for other awards?
You can enter several categories, and nominate multiple projects and colleagues within the same category too, as long as they are distinct.
Submit your entry
Submit your completed entry form and supporting materials before the 26 March 2021.
The shortlist will be announced in the summer.