Delay to multi-billion-pound recycling policy is necessary – now the hard work begins
28 July 2023
Britain's green agenda is at the forefront of Westminster politics this week, with the apparent impact of ULEZ on the Uxbridge by-election and suggestions that the government may backtrack on their planned ban of new gas boilers being installed in our homes.
Topics
However, what has passed with less comment is the delay of Extended Producer Responsibility (EPR) by DEFRA – a key policy and Conservative manifesto commitment. EPR will change how household waste is collected, sorted and recycled up and down the country. It will put a stop to the confusion households face every time we put our bins out – what is for recycling and what isn't? Can I recycle this yoghurt pot or that crisp packet?
This confusion matters. The lack of consistent rules across the UK on what's being collected for recycling and what isn't means that we have shockingly low rates of recycling and reuse. That's because – under different rules across different Council areas – simply not enough of the same materials are being collected to make recycling and reuse cost effective. In the absence of a national system, it's not only households that don't know what to do. Companies don't know which new materials to invest in as they update their packaging. In short, our patchwork system doesn't work, despite the best efforts of those working in local authorities and across the waste system. It's failing consumers and failing the environment.
On the face of it then, yesterday's announcement by DEFRA looks like it's reinforcing this failure. The government has pushed back, yet again, the date on which EPR is due to come into effect when the UK is already well behind other, like economies in recycling. How much longer will we have to wait until everyone – from households to companies and Councils – are working together under clear and consistent rules to reduce, recycle and reuse packaging? It's only once EPR is operating to its full potential, including through new investment in our recycling infrastructure, that everyday packaging (from bread bags to fruit trays, juice cartons, biscuit packets, cereal boxes and so on) will be reliably recycled to be turned back into packaging again.
Despite this, we support the government's delay because it is recognition that planning for EPR simply isn't advanced enough for anyone to be confident that the system will work. In announcing a delay, the government has rightly recognised that what's important here is getting our new EPR scheme right.
The reforms encapsulated in EPR are both transformative and complex. They involve households, Councils, industry and the waste sector all significantly changing the way we do things. These changes need to be agreed and worked through – not least, with the devolved governments in Scotland, Wales and Northern Ireland too – to ensure that the new systems work, and in ways that drive efficiency and do not cost hard-pressed households more when they are already struggling to make ends meet. And everyone needs to accept that change is vital – it won't mean households having seven bins, as some naysayers suggest, but clarity leading to critical environmental gains.
We all want the same thing – less packaging, more recycling, more reuse, and less environmental pollution. And businesses are prepared to pay for it, which is why the government's decision is a brave one. We won't achieve what we want if we don't take the time needed to get EPR right. It's only through robust and considered reform that we'll create a recycling system we can all be proud of.
Also see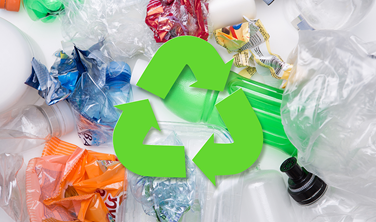 Press Release
Government waste reforms must go further
Our chief executive calls on the government to match industry's ambition and deliver an EPR scheme that will drive up recycling rates but drive down costs.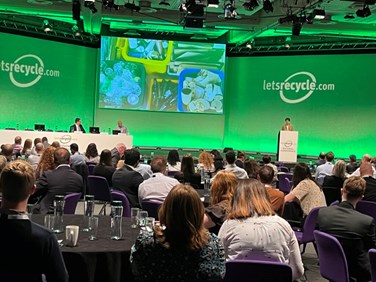 News Article
Karen Betts Lets Recycle Conference Speech
Karen Betts speech on EPR, DRS and Consistent Collections to the let's recycle conference 2023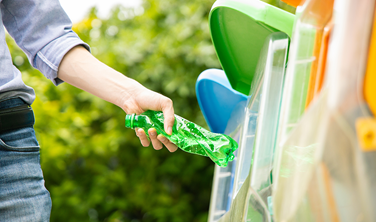 Food and drink manufacturers are keen that the implementation of EPR is as successful as it can be and that the risk of disproportionate cost being passed through to consumers is minimised.