ESG Hot Legal Issues for Food and Drink Manufacturers
05 May 2022
Join Squire Patton Boggs where they will bring you up to speed on the ESG issues that affect food manufacturers. From changes in legislation, priorities for remaining compliant, navigating supply chain transparency and how together these feed into the wider corporate governance obligations both current and in the future.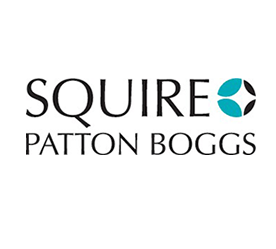 Sustainability related disclosures.pdf
ESG - Insight - Compliance Framework - 39325 .pdf
ESG - Insight - Mitigating ESG Risk 41200.pdf
Speakers
Hannah Kendrick, Head of Food and Drink/Corporate, Squire Patton Boggs
Hannah is one of our corporate partners and has a wide range of experience advising both public and private companies on mergers and acquisitions, fundraisings, takeovers, restructurings and reorganisations. She also leads the Food and Drink Sector group for EMEA.
Jonathan Chibafa, Director (Barrister), Squire Patton Boggs
Jonathan Chibafa specialises in global investigations, financial crime, ESG compliance and supply chain risk management. Jonathan is also a highly regarded anti-bribery and corruption risk expert. As well as several years at a leading set of barristers' chambers specialising in criminal and regulatory law, Jonathan has extensive industry experience having held senior compliance roles at a FTSE 100 retailer and a multinational pharmaceutical company. He has also worked as a consultant advising several Fortune 500 companies.
Anita Lloyd, Director, Squire Patton Boggs
Anita Lloyd specialises in environmental and sustainability matters, including waste, environmental permits, producer responsibility, product compliance and labelling, chemical regulation, asbestos and contaminated land, and climate change law.