Our members, working with partner organisations, have a long history providing much needed food and drink to support healthy breakfast clubs and to redistribute surplus food to those who need it.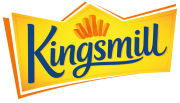 In 2016, Kingsmill was proud to become the first national baker to work with FareShare. Since then, we've donated millions of meals to their food redistribution network across the UK and have regularly increased seasonal donations to support their school holiday programmes.
In 2020, Kingsmill's bakeries stepped up their donation programme, supporting local food banks and charities working with families who found themselves in need when the pandemic struck. During the first 9 months of the pandemic Kingsmill donated over 2 million meals to people in need.
At the time Nicola Richards, MP for West Bromwich East, said: "I have seen first-hand the brilliant and very generous work Allied Bakeries have done for vulnerable residents, communities, organisations and first responders here in West Bromwich and across Sandwell during the Covid-19 pandemic. They are true community champions and we are grateful for their support during this difficult time."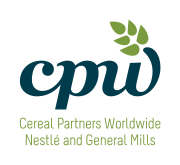 Cereal Partners UK
Cereal Partners UK (CPUK), the maker of Nestlé breakfast cereals, donates two million portions of breakfast cereals to Magic Breakfast – a leading charity that provides healthy school breakfasts to children at risk of hunger.
The donation is proof of CPUK's ongoing commitment to tackle food poverty in the UK and provide free breakfasts to thousands of children experiencing morning hunger in disadvantaged areas of the UK.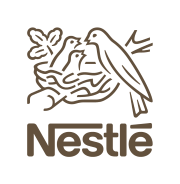 Nestlé
Nestlé began working with FareShare in 2005, as part of an ambition to raise greater awareness of food waste and reduce food waste along its product value chain.
Its work in this area is part of Nestlé's Creating Shared Value strategy and is directly helping the business reach its zero waste to landfill goal. The process FareShare developed with Nestlé for managing edible surplus represents a best practice example in the manufacturing sector and is now being used across all Nestlé operations.

Forging connections and collaborating with food redistribution charities is just one way the food industry can tackle food insecurity in the UK.
In 2015, Birds Eye started to deliver surplus stock of their frozen food products directly to all of FareShare's 11 regional UK centres that have freezer capacity. These donations mean good food, that might otherwise go to waste, can benefit vulnerable people across the UK.
Birds Eye has since provided enough surplus frozen food to make over 1/4 million meals for people in need. Over the past five years, Birds Eye has donated the equivalent of over 1/2 million servings of their products, equivalent to more than 177,000 meals. In 2021 alone, nearly 138,000 servings were donated, the equivalent of almost 69,000 meals.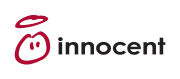 At innocent, we've always wanted to help people live well and die old, but we know some still aren't eating enough fruit and veg. We believe we have a role to play to improve the understanding of health and nutrition. Whether it's through educational resources, donations of our products or partnering with amazing charities, we work hard to help everyone get more of their five-a-day.
In 2021 we were proud to partner with the Felix project. Through our support we helped bring one million healthy meals packed full of fruit and veg to people that need them across London.
But we didn't just stop there. We wanted to inspire people nationwide with more ways to eat more seasonal surplus fruit and veg and also understand their importance in people's daily diet. We know for many they need ideas on how to cook their ingredients, so we teamed up with Leon Aarts (Head Chef) from Felix's Kitchen to co-create some recipe cards.
We promoted these across our website and social media channels to help share some tasty nutritious recipes more widely and help get people across the UK on the way to their five-a-day.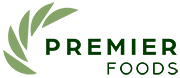 Premier Foods
We love food at Premier Foods and we hate to see it go to waste. That's why we work with food redistribution partners to ensure every bit that is fit for consumption goes to people in our communities who need it most. In our financial year 2021-2022, we donated the equivalent of nearly 500,000 meals from our surplus stocks.
At the start of the pandemic, we increased our support to FareShare to reach more communities throughout the country, via their network of 25 depots liaising with over 12,000 charities.
As part of our support for Food Waste Action Week in March 2021, we encouraged our manufacturing sites colleagues to donate products to support FareShare. In just a few days, our colleagues managed to collect 26 pallets of food (over 10 tonnes) and donated a mix of ambient surplus products and products that our colleagues had provided from their own cupboards.
In 2021, we partnered with Tesco's "Win a dinner, Give a dinner" initiative for our cooking sauces and flavours and seasonings categories - with support from brands like Oxo, Paxo, Sharwood's – which donated nearly £30,000 and 30 pallets worth of products to FareShare.

Back in 1998, Kellanova responded to the government's extended schools programme by supporting schools with training, funding and supplies for the introduction of breakfast clubs.
Kellanova has since invested over £5 million and today, it is the largest corporate backer of school breakfast clubs, supporting more than 4,000 clubs across Britain.
As well as providing grants to schools, the company is also working with the charity Magic Breakfast to ensure all the schools they support are offered Kellogg's Corn Flakes and Rice Krispies in the morning. This will be available to around 200,000 children in over 1,000 schools across England and Scotland.
Kellanova is also a founding member of England footballer Marcus Rashford's 'Child Food Poverty Taskforce' and continues to support communities with food donations via charities such as FareShare.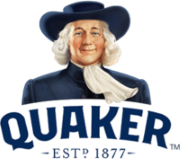 Quaker believe that every child has the right to the fire inside. Which means having a nutritious breakfast before school lessons so children can concentrate, learn and reach their full potential. Unfortunately, for 1 in 4 children in the UK at risk of hunger though, an empty bowl is too often the reality at the start of their day. That's why since 2009 Quaker has been working with Magic Breakfast, donating millions of bowls of porridge to help feed the potential of hungry children. This includes Quaker Rolled Oats and Oat So Simple Original sachets. As with all products that we provide to schools, all products Quaker Oats donate to Magic Breakfast meet School Food Standards in England and Scotland to ensure we're providing nutritious breakfast to hungry children.
In 2022 Quaker is doing even more to support Magic Breakfast. From launching a new campaign to raise awareness of the issue of child hunger in the UK, to committing to donate 3.4 million bowls of porridge this year. Quaker also launched a newly-designed limited edition pack, with 10p from participating packs sold going towards a donation of £50,000 to Magic Breakfast, helping to fund breakfast provisions and clubs in UK schools for an entire year.
During the pandemic, with millions of children unable to access breakfast clubs, Quaker donated boxes of Porridge Oats and Oat So Simple sachets to include in the Magic Breakfast packs that were sent directly to children's homes. Their vital support helped ensure that children didn't go hungry even when learning from home.
Suntory Beverage and Food GB&I

Suntory Beverage and Food GB&I (SBF GB&I) is committed to work in harmony with people and nature and, through its sustainability framework, gives urgent focus to reducing waste in a way that protects the environment and benefits society.
Since partnering with FareShare in 2018 – which helps redistribute surplus food and drink to frontline charities – SBF GB&I has donated more than 560 tonnes of its drinks that would otherwise go to waste,. This is in addition to the surplus drinks sent to food banks local to its manufacturing site in the Forest of Dean, Gloucestershire and offices in London and Dublin.
Daily stock management and a zero waste to landfill policy keep food waste from the soft drinks maker's factory to a bare minimum. The pandemic presented its own challenges; with national lockdowns resulting in extra surplus that had been destined for gyms, cafes and sports clubs. Instead, SBF GB&I redirected these drinks – all 139,000 cases of them – to FareShare, the NHS and other frontline services.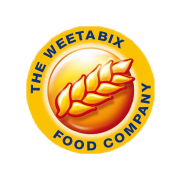 Helping local communities is important to us and that's why we are proud partners of FareShare and Magic Breakfast. We donate around 3 million meals every year to people in need.
Thanks to Weetabix, children across the UK have been able to start the day ready to learn after enjoying a nourishing bowl of Weetabix at our breakfast clubs. The school children we support have also been able to enjoy Weetabix during school closures as a result of the pandemic as well as over the school holidays via our home delivery packs.
Sally Abbott, Managing Director of Weetabix UK and Ireland, said: "No child should have to start their school day hungry, so I'm pleased to be invited to help more children enjoy the advantage of a healthy and nutritious breakfast. Our founders set up in Northamptonshire with the ambition to create 'healthy minds in healthy bodies', and I'm delighted that ninety years on we continue to follow in their footsteps."
Cargill and FareShare share the joint objectives to ensure people have access to safe, nutritious food in their local communities and to tackle climate change. FareShare is a leading charity in the fight against hunger by tackling food waste in the UK. The organization ensures that thousands of tons of quality, in-date and good to eat food that would otherwise be wasted reaches more than 1 million people across the UK. This assistance has been even more necessary during the COVID-19 pandemic and as households in the UK grapple with the current cost of living crisis.
Since 2009, Cargill has partnered with FareShare to:
Provide funding, which has been vital in establishing FareShare's regional center in Merseyside and supporting FareShare in Greater Manchester. These grants have also enabled the delivery of good food to local communities in the North West and London.
Cargill employees have volunteered their time and expertise to support food redistribution in FareShare's Merseyside and Greater Manchester regional centres, as well as raising awareness of the efforts of FareShare in their local communities.
In 2017, prior to forming a new joint venture, Cargill's poultry business in the UK supplied the FareShare South West regional centre with fresh chicken every week free of charge, to help FareShare grow its capacity to redistribute even more food to communities in need.
Mondelez International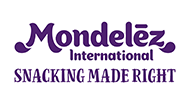 In 1935 the Cadbury Brothers established The Charitable Brothers Trust with the objective of helping to create prosperous and inclusive communities, today the Trust is known as The Cadbury Foundation. Over the past 10 years The Foundation has spent £15.5 million supporting regional communities, with £7 million used to support those most in need during the pandemic including Age UK, Fareshare, Community Shop, Trussell Trust Foodbanks, Grocery Aid, National Emergencies Trust, national and local charities and frontline NHS and emergency services.
Supporting partners