Food and drink manufacturers support communities across the UK by providing healthy meals to children through breakfast clubs and redistributing surplus food to those who need it.
Our companies are based in every region and nation of the UK, and play a key role in supporting local people. The Covid-19 pandemic and current cost of living crisis has exacerbated the stark inequalities in our society and the growing numbers living with food insecurity.
Working alongside partner organisations, our members have a proud history of providing healthy meals to breakfast clubs and redistributing surplus food to those who need it. In 2021, food and drink manufacturers redistributed more than 42,000 tonnes of surplus food – the equivalent of 100 million meals[1] – an increase of nearly 20% from the year before, according to WRAP. As part of this, companies donated 20 million meals to Fareshare which helped more than 650,000 people across the UK[2].
As an industry, we are aware that more needs to be done and we are committed to increasing support for redistribution, which not only provides a vital lifeline to millions of vulnerable groups but also minimises food waste. The FDF sits on the WRAP Surplus Food Redistribution Working Group, comprising of food redistributors, retailers and our members to identify ways of increasing the beneficial use of surplus products.
Over 11 million meals were provided to 200,000 children each day in England and Scotland, through contributions to breakfast clubs such as those run by Magic Breakfast. This important provision aims to end hunger as a barrier to education in schools by providing healthy food to children living with food insecurity.
References
[1] WRAP food redistribution data for 2021. Using Company Shop's calculation "Based on the weight saved and the standard industry metric of 420g as an average full-size meal" 42013 tonnes is 100,030,952 meals.
[2] FareShare food redistribution data for food and drink manufacturers 2021/2022 financial year.
Action in our communities case studies
Our members, working with partner organisations, have a long history providing much needed food and drink to support healthy breakfast clubs and to redistribute surplus food to those who need it.
Read more
Updates
Food redistribution webinars - March 2022
As part of this years Food Wates Action Week the FDF focussed on food redistribution so that our members could hear first hand how to go about redistributing their food.
Want to find out a first-hand perspective on what manufacturers can do with their surplus?
Princes and Coca Cola Europacific Partners recorded webinars on their work with FareShare and Company Shop respectively.
Supporting partners
FareShare

FareShare is the UK's national network of charitable food redistributors, made up of 18 independent organisations. Together, we take good quality surplus food from right across the food industry and get it to nearly 9,500 frontline charities and community groups. The food we redistribute is nutritious and good to eat. It reaches charities across the UK, including school breakfast clubs, older people's lunch clubs, homeless shelters, and community cafes. Every week we provide enough food to create almost a million meals for vulnerable people.

Magic Breakfast

Magic Breakfast ensures that no child in our partner schools is too hungry to learn by providing a healthy breakfast and expert support to help identify and reach those pupils at risk of hunger. We work with over 1,000 Primary, Secondary and ASL/Special Educational Needs schools, plus Pupil Referral Units, offering breakfasts to over 200,000 children and young people each school day. Magic Breakfast's goal is for there to be no child in the UK too hungry to learn.
Related topics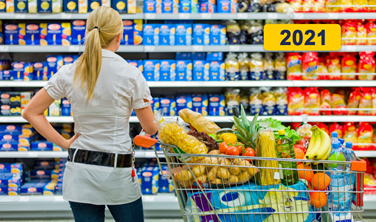 Our members have pledged to take Action on Fibre and help bridge the gap between fibre intakes and the dietary recommendation.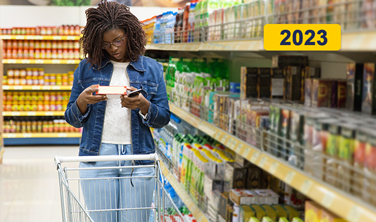 Reformulation, new product development and portion sizing are key actions for food and drink manufactures in the fight against obesity.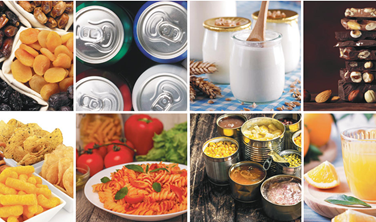 Celebrating Food and Nutrition Week showcases our members' action and commitment to support the nation's health.